Okinawan Sweet Potato Flour
Kipuka Mills Okinawan Sweet Potato Flour was realized from the desire to support local farmers looking for alternate channels to sell their bounty. Violet color, combined with a mildly sweet flavor with notes of honey, Okinawan sweet potato flour can be used for a myriad of recipes including quick breads, muffins and cookies. Great when mixed with nut flours, rice flours and traditional white, wheat or gluten-free all-purpose flours. Use up to 25% sweet potato flour in recipes as a blend.
SHELF LIFE: 12 months from date of manufacturer unopened or 18 months refrigerated.
STORAGE: Store in an airtight container or tightly sealable freezer bag. Bring to room temperature before using.
Pack sizes available: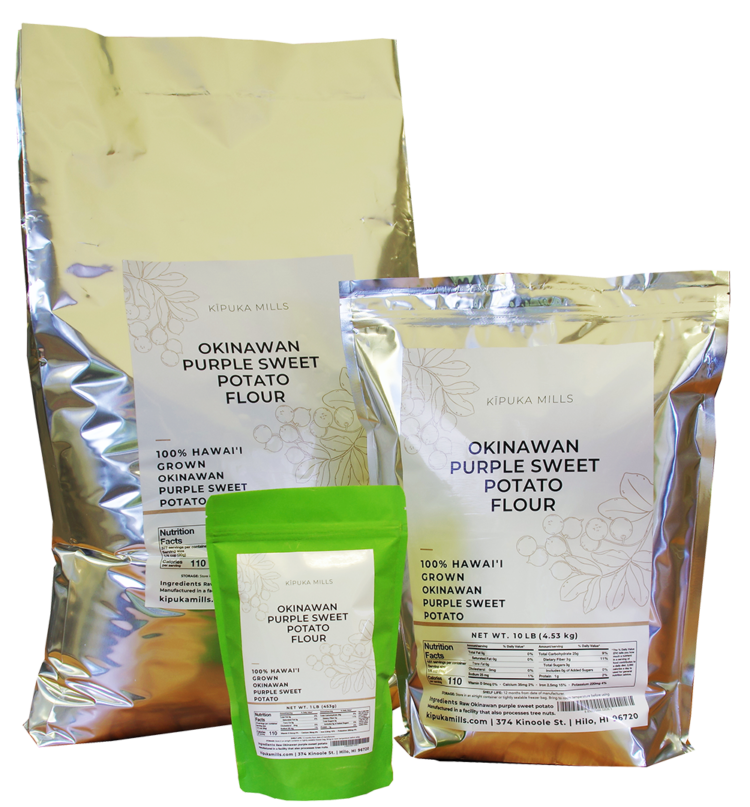 Okinawan Sweet Potato Flour
Sizes Available:
• 1 lb Bag
• 10 lb Bag
• 25 lb Bag
Address
374 Kino'ole Street
Hilo, HI 96720
Phone Number
(808) 935-4447
Open Monday-Friday
8:00AM - 5:00PM